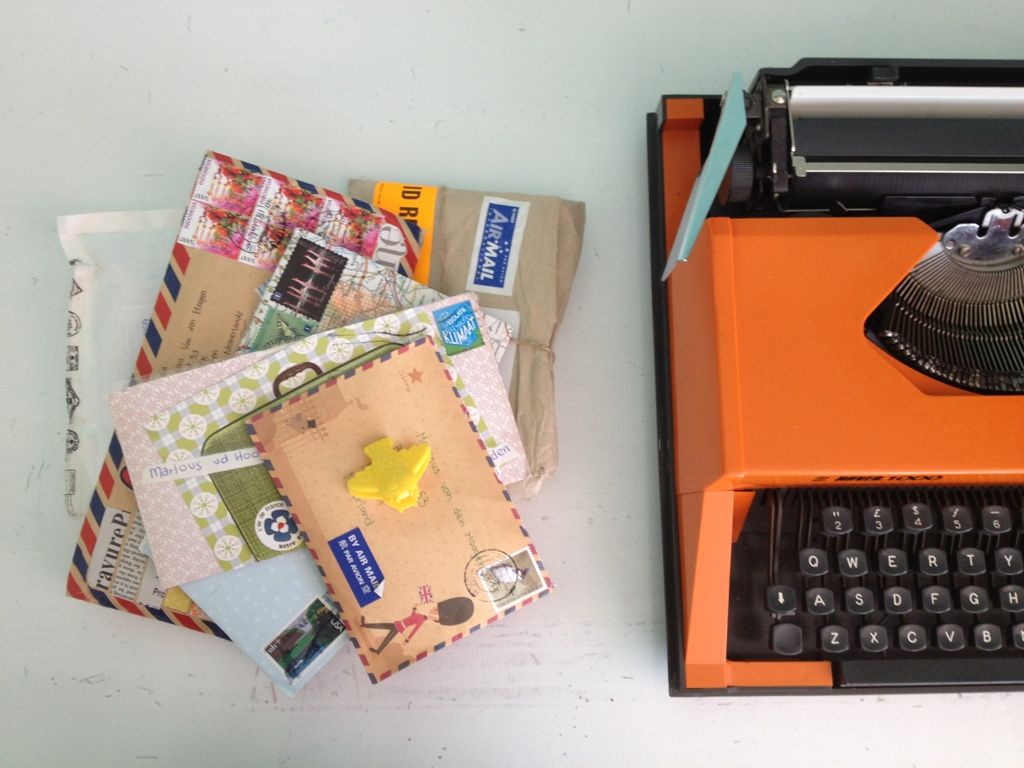 First of all: sorry for the lack of updates lately! I've been busy moving into my dorm room. And I'm finally done with moving and styling! Next week is my first week of university, so I'll be still very busy. See that pile of letters on my desk? Those are the letters that came in the last couple of weeks, which I still have to show you (and reply to!).
So if you haven't seen your mail featured on my blog, this post probably explains it all ;-) I ordered new washi tapes and stamps so next week I will start writing back.
For now a little preview of my room!